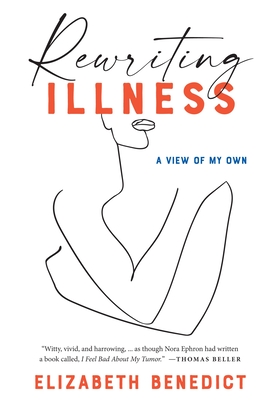 RSVP Required — see below
By turns somber and funny but above all provocative, Elizabeth Benedict's Rewriting Illness: A View of My Own is a most unconventional memoir. With wisdom, self-effacing wit, and the story-telling skills of a seasoned novelist, she brings to life her cancer diagnosis and committed hypochondria.
As she discovers multiplying lumps in her armpit, she describes her initial terror, interspersed with moments of self-mocking levity as she indulges in "natural remedies," among them chanting Tibetan mantras, drinking shots of wheat grass, and finding medicinal properties in chocolate babka.
She tracks the progression of her illness from muddled diagnosis to debilitating treatment as she gathers sustenance from her family and an assortment of urbane, ironic friends, including her fearless "cancer guru." In brief, explosive chapters with startling titles – "Was it the Krazy Glue?" and "Not Everything Scares the Shit out of Me" – Benedict investigates existential questions: Is there a cancer personality? Can trauma be passed on generationally? Can cancer be stripped of its warlike metaphors? How do doctors' own fears influence their comments to patients? Is there a gendered response to illness? Why isn't illness one of literature's great subjects? And delving into her own history, she wonders if having had children would have changed her life as a writer and hypochondriac.
Post diagnosis, Benedict asks, "Which fear is worse: the fear of knowing or the reality of knowing? (164)" Throughout, Benedict's humor, wisdom, and warmth jacket her fears, which are personal, political, and ultimately global, when the world is pitched into a pandemic. Amid weighty concerns and her all-consuming obsession with illness, her story is filled with suspense, secrets, and even the unexpected solace of silence.
"Memoirs of serious illness are often good suspense stories, and this one is a page-turner. I read Elizabeth Benedict's Rewriting Illness in a single sitting and finished it infinitely more knowledgeable about what it means to be diagnosed with cancer. Here is someone who's figured out not only how to think about the unthinkable but how to turn her experience into an honest, gripping, and genuinely humorous story. It's the kind of inspiring book you want to share with all the important people in your life." — Sigrid Nunez, What Are You Going Through and The Friend
"A New York City cancer memoir informed by Susan Sontag and Nora Ephron. Benedict shows, the best doctors still struggle with communication, and even the empowered can lose their voices in front of the lab coat. The author mostly resists the standard tropes of illness memoirs and compiles her thoughts not in chapters but brief episodes, which allows her to explore the range of her reactions to the disease she spent a life fearing... A fine antidote to anodyne cancer accounts." –Kirkus Reviews
---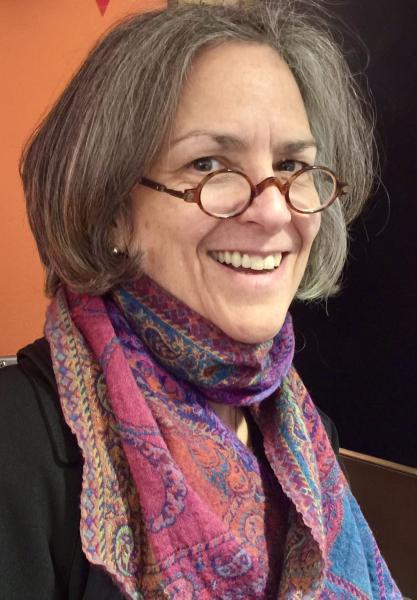 Elizabeth Benedict, a graduate of Barnard, is the author of the just-released memoir, Rewriting Illness: A View of My Own (May 23, 2023), five novels including national bestseller, Almost, and National Book Award finalist, Slow Dancing, and a classic book on writing sex in fiction, The Joy of Writing Sex. She edited three anthologies, including Mentors, Muses & Monsters: 30 Writers on the People Who Changed Their Lives. Her journalism appears in many publications, and she contributes regularly to Salmagundi, writing on sexual politics and culture. While a Professor of Creative Writing at Princeton, she encouraged the work of student Rivka Galchen. They subsequently worked together at the NY State Summer Writers Institute.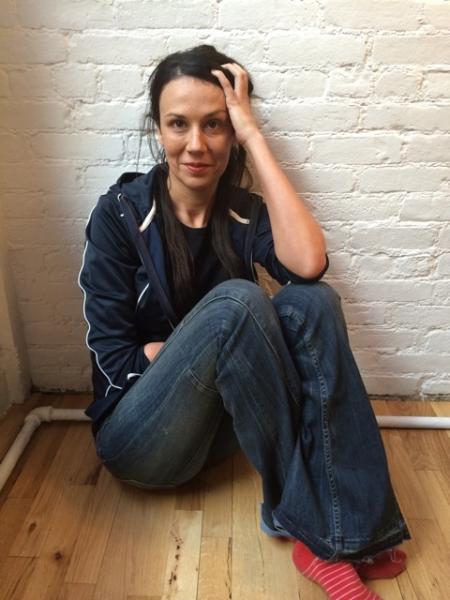 Rivka Galchen is the prize-winning author of two novels, a short story collection, an essay collection and a novel for children. She is also a staff writer for The New Yorker magazine, where she writes often about science, but also about literature. Her most recent book, Everyone Knows Your Mother is a Witch, is centered on the true history of the witch trial of the mother of the astronomer Johannes Kepler, and she is currently finishing a collection of essays about the lives of scientists.
RSVP Below
---
In order to keep our events program running in uncertain times, we're asking attendees to hold their place with a $5 voucher, redeemable on the night of the event on any product in store or in our bar & café. If you have a change of heart or plans, write to events@mcnallyjackson.com and we'll gladly refund you and release your spot, up to 24 hours before the event. Thanks for understanding, and for supporting your local bookstore.