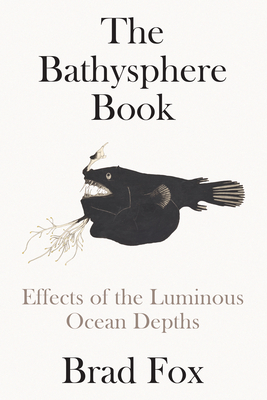 RSVP Required — see below
A wide ranging, philosophical, and sensual account of early deep sea exploration and its afterlives, The Bathysphere Book begins with the first ever voyage to the deep ocean in 1930 and expands to explore the adventures and entanglements of its all-too-human participants at a time when the world still felt entirely new.

In the summer of 1930, aboard a ship floating near the Atlantic island of Nonsuch, marine biologist Gloria Hollister sat on a crate, writing furiously in a notebook with a telephone receiver pressed to her ear. The phone line was attached to a steel cable that plunged 3,000 feet into the sea. There, suspended by the cable, dangled a four-and-a-half-foot steel ball called the bathysphere. Crumpled inside, gazing through three-inch quartz windows at the undersea world, was Hollister's colleague William Beebe. He called up to her, describing previously unseen creatures, explosions of bioluminescence, and strange effects of light and color.

From this momentous first encounter with the unknown depths, The Bathysphere Book widens its scope to explore a transforming and deeply paradoxical America, as the first great skyscrapers rose above New York City and the Great Plains baked to dust. In prose that is magical, atmospheric, and entirely engrossing, Brad Fox dramatizes new visions of our planetary home, delighting in tales of the colorful characters who surrounded, supported, and participated in the dives—from groundbreaking scientists and gallivanting adventurers to eugenicist billionaires.

The Bathysphere Book is a hypnotic assemblage of brief chapters along with over fifty full-color images, records from the original bathysphere logbooks, and the moving story of surreptitious romance between Beebe and Hollister that anchors their exploration. Brad Fox blurs the line between poetry and research, unearthing and rendering a visionary meeting with the unknown.
"The Bathysphere Book is wonderful, in the literal sense: filled with wonder. Brad Fox illuminates the extraordinary discoveries of the ocean depths, to be sure, but also of the scientists and artists who first explored them, less than a century ago. To read this glorious and beautifully illustrated account—relayed with what its protagonist William Beebe called 'the oblique glance', the wisdom that everything is connected—is to feel again a child's awed delight at human ingenuity, and at our planet." —Claire Messud, author of The Emperor's Children and A Dream Life
"Brad Fox has created a brilliant work of literary art—at once almanac and seance, wonder-cabinet and hallucinogen. The vigor, pluck, and compression of his language turn a linear chronicle into a time-bending, gem-laden constellation, with surprising flashes of wit, gossip, and melodrama." —Wayne Koestenbaum, author of Ultramarine and The Cheerful Scapegoat
---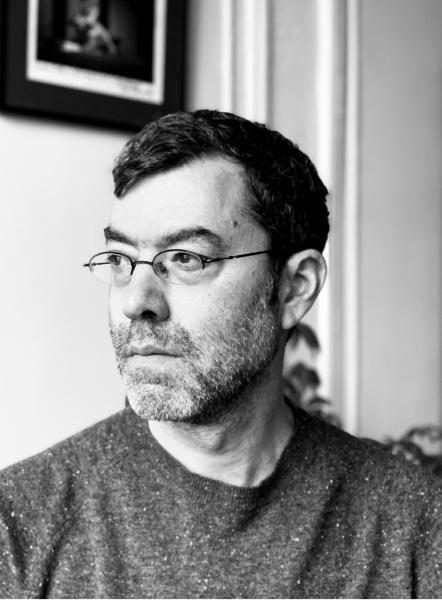 KBrad Fox is a writer living in New York. His novel, To Remain Nameless, was published by Rescue Press in 2020. His stories, articles, and translations have appeared in The New Yorker, Guernica, Public Domain Review, and the Whitney Biennial. He has worked as a researcher and story consultant for novelists and filmmakers, and he had an earlier career as a journalist and relief worker in the Balkans, Mexico, the Arab world, and Turkey.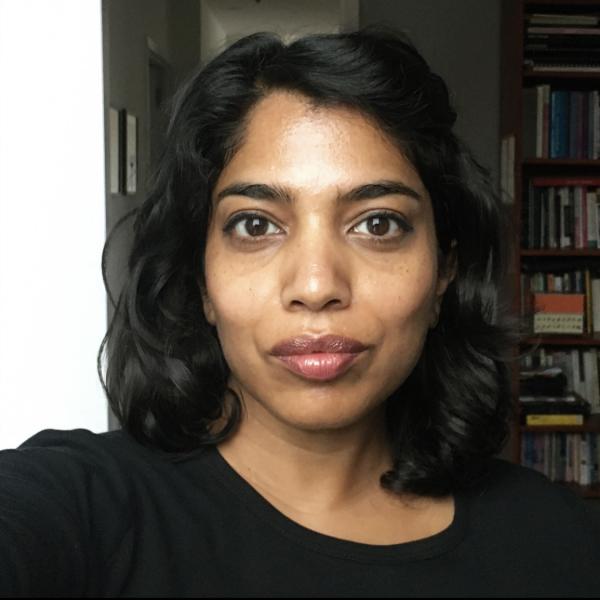 Madhu H. Kaza is the author of Lines of Flight (forthcoming, Ugly Duckling Presse) and the editor of Kitchen Table Translation, a volume that explores connections between translation and migration. Her writing has appeared in The Los Angeles Review of Books, The Yale Review, Gulf Coast, Guernica, EcoTheo Review, Two Lines, Chimurenga, and more. She teaches in the MFA program at Columbia University and is currently at work on a book titled Vale of Cashmere.
RSVP Below
---
In order to keep our events program running in uncertain times, we're asking attendees to hold their place with a $5 voucher, redeemable on the night of the event on any product in store or in our bar & café. If you have a change of heart or plans, write to events@mcnallyjackson.com and we'll gladly refund you and release your spot, up to 24 hours before the event. Thanks for understanding, and for supporting your local bookstore.